THE HONEY PROCESS
The bees collect nectar from many different flowers. At the beehive, the nectar is transformed into honey by
means of enzymes from the bee's honey stomach.

As a general rule, the honey is ready to be harvested when the bees have sealed 2/3 of the frames with a small layer of wax. When the small layer of wax on the sealed cells has been removed, the honey is ready to be extracted in the centrifuge.

The honey is sieved to remove small bits of wax. The newly-centrifuged honey is completely liquid, but it will gradually grow thicker over a couple of weeks. During this period, the honey must be stirred. The duration of the stirring process depends on the temperature and type of honey. The stirring prevents the formation of large crystals and ensures that the honey does not get too hard.
The crystals in the honey contribute to the taste so it is essential to pick the right time for the bottling.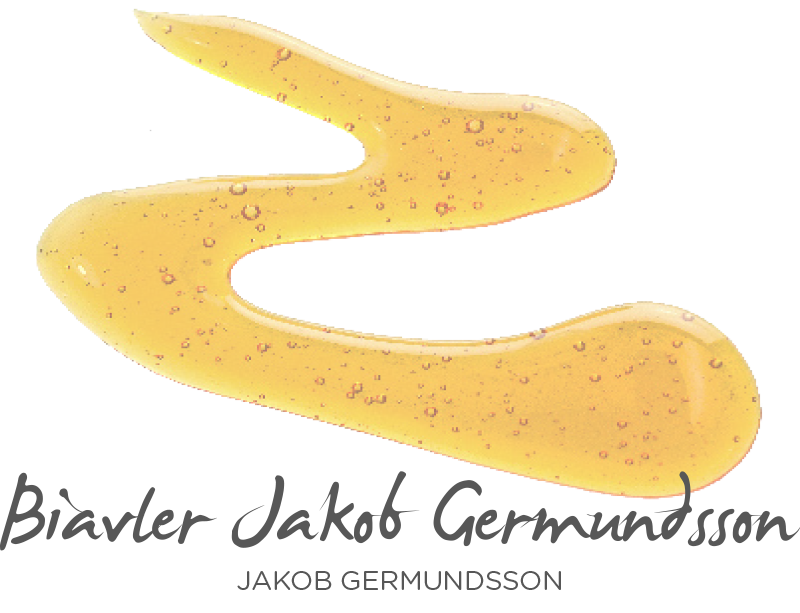 DISTRIBUTORS OF MY HONEY
SuperBrugsen Gedved
Skovvej 2 8751 Gedved
SuperBrugsen Hørning
Nørre Alle 27 8362 Hørning
Kiosken på Ejerbavnehøj, Møllehjulet
Ejer Bavnehøjvej 4, 8660 Skanderborg
Spisekammeret
Thonbogade 19 8700 Horsens
Butik Værdig
Bytorvet 24 8680 Ry
Hos Købmanden Hylke ApS
Hylkevej 52, 8660 Skanderborg
Skanderborg Helsekost
Adelgade 132, 8660 Skanderborg
Helsekosten Viborg
Sankt Mathias Gade 28, 8800 Viborg
Jordens Frugter
Tordenskjoldsgade 21, 8200 Aarhus N
KAGEHUSET HOVEDGÅRD
Ørridslevvej 1, 8732 Hovedgård
KAGEHUSET ØSTBIRK
H.C.Andersensvej 2C, 8752 Østbirk
KAGEHUSET EGEBJERG
Langagergård 5 , 8700 Horsens
KAGEHUSET STENSBALLE
Sundgårdsvej 1, 8700 Horsens
Dagli brugsen Tebstrup
Horsensvej 101, 8660 Skanderborg
Det er muligt at købe honning på spande i store mængder, kontakt os for mere information.